On Pocket Option You Can Use a New Trading Tool - Rollover
Pocket Option introduced a new trading tool called Rollover for amateur traders. Rollover allows traders to increase their profits with minimal risk of loss. This tool is a function to extend the life of an open order with a possible increase in the amount of investment.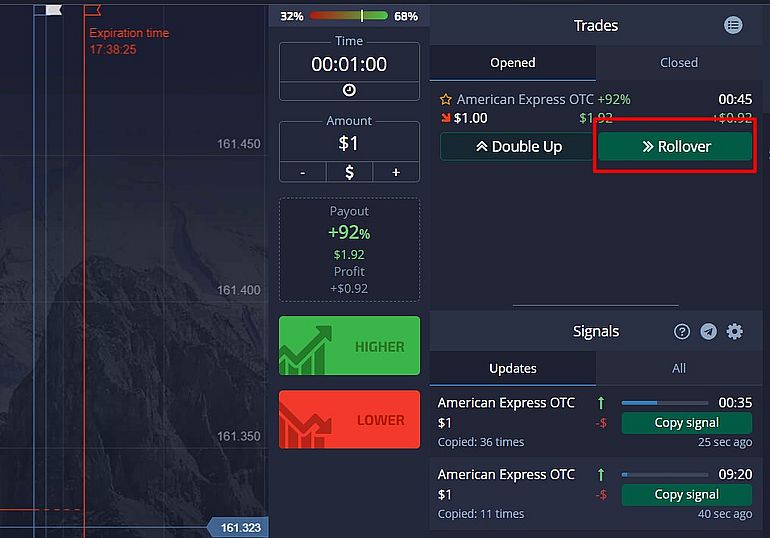 Pocket Option is a relatively new company on the trading market, providing customers with tools for making profits in different currency sectors. The company was licensed in 2017 and has a positive reputation in the trading industry. Several experts in the team po4.cash are specialists in IT and fintech, which guarantees the high quality of the tools in the application.
Pocket Option is convenient and easy to use even for newcomers to the world of stocks and cryptocurrencies. The team is constantly working on improving its application and tools, striving to make trading easier and more accessible, so that more people can use financial indicators to potentially make money and have fun.
The new Rollover tool gives traders the ability to extend the expiry time of current trades instead of opening a hedged trade with the same expiry date. This gives clients more time to monitor trade results and reduce losses. Customers using the Rollover tool can trade with confidence, and this encourages current Pocket Option members to continue to trade on the platform as well as attract new members.
To use the tool, you need to log into your account, select "Quick Trade", choose a currency or other offer to trade, the rise in price - up or down. After opening of the transaction in the right column "Opened" information about the amount and time of expiration will appear. Under these data the button "Rollover" will appear. By clicking on it, you can see information about the instrument and confirm if you want to use it.