Indicator for binary options trading ZigZagger 2.0
Rita Lasker, who is quite famous in the community of binary options followers, has developed a new indicator ZigZagger 2.0, which was originally created specifically for working with options. A well-proven forex market indicator was used as a base source for the development ZigZag. The developer claims that the new product does not redraw signals, unlike the organization of the process in its predecessor. And of the innovations we can note the appearance of an audio message, the implementation of sending notifications via e-mail and the display of the message when the signal to the input.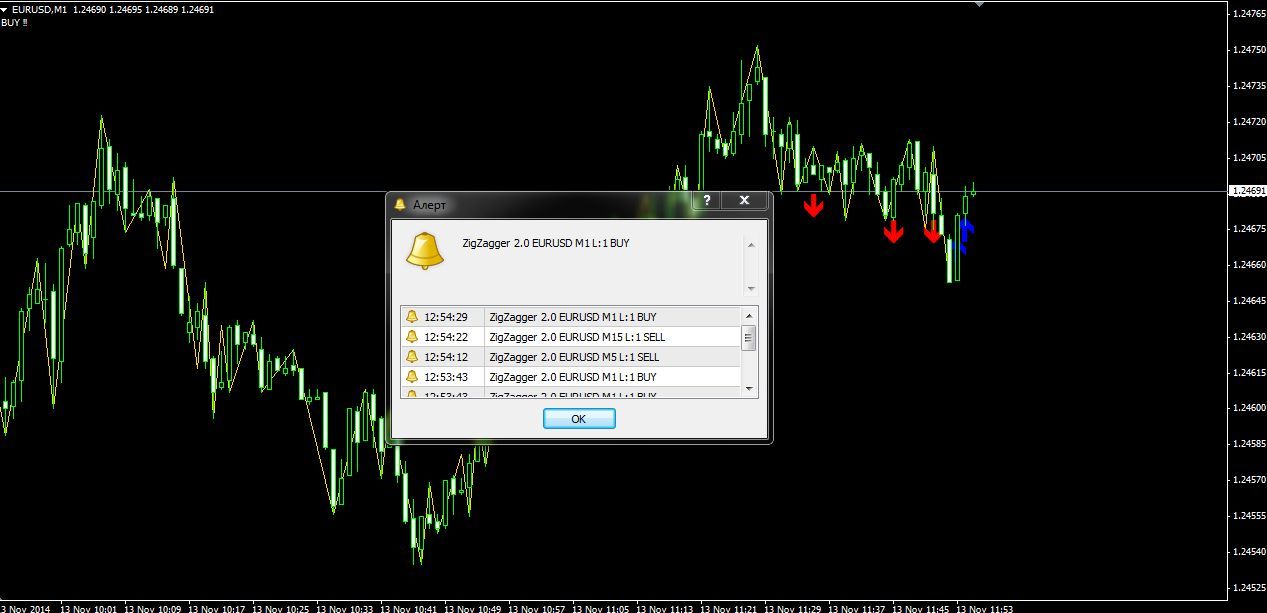 Setting up ZigZagger 2.0
Focusing on personal preferences, some of the parameters of the indicator can be changed somewhat. It is possible to vary:
line length (LENGTH);
the alert window display (_ALERT);
sending notifications to Email (_SENDMAIL);
sound alert (_SOUND);
the size of the arrow (ARROW).
Using the ZigZagger 2.0 indicator
The ZigZagger 2.0 indication uses arrows of different colors to indicate signals. In this case, the blue arrow (Call option purchase) is directed upwards, and the red arrow (Put option purchase) is directed downwards.
The selected timeframe will determine the expiration time of the option.
Conducted by the project specialists "Revieweek™." tests have shown that the maximum accurate signals are obtained by using three ZigZagger 2.0 indicators with set line length parameters 2, 5 and 10.