Complaint and Feedback at Finoperate.com
Complaint came from: Edward [email protected]
With the broker FinOperste (website: https://finoperate.com) we started working in March 2019 with the minimum amount, then persuaded to make another deposit, everything seemed to go well, but then opened transactions on the instructions of his analyst Kirill Gordov and went into deficit.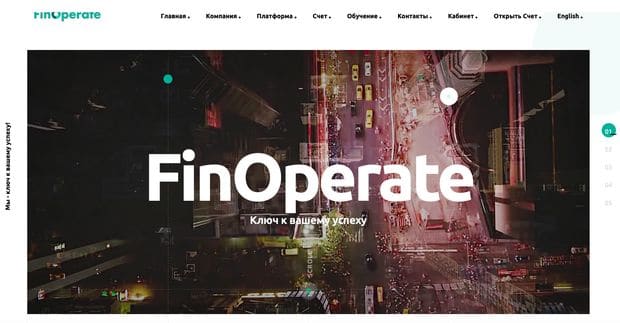 What to get out of this situation accrued a loan of 9000 €, and with these funds went drawdown, persuaded to replenish and wait for phenomenal results. But ..... went to - 20 000. And this is where my analyst disappeared. I tried to trade on my own and I lost my balance from 9,000 to 15,000.
This is only the balance, the funds were only 6000, it also included their credit, the minuses were not much less offered an alternative, to redeem unprofitable made and to withdraw their earned 150000. To do so, it was necessary to replenish the balance at 8000 that my personal deposits were 15000, or pay the broker 1300€ to repay the minuses. I was a fool to agree to the redemption.
By refusing to top up another 80000. The account was reloaded and now my balance and funds in the account are 15000€. But I cannot withdraw them. They are demanding some kind of compensation of 1502€. This is the end of the story so far. As a result, the broker appropriated my deposit of 10000$ This is a new number of Kirill Gordov +31203690312, this is his old number +74997545463. And this is the number of the financier Pavel +43720880636
We'll help you get your money back
Have you been cheated by a broker? Don't despair, we offer you the opportunity to get a free consultation from our partners. These are professional lawyers with years of experience in recovering payments from dishonest financial institutions. If you have been defrauded and are not getting your earned income back, fill out the form below, your request will be immediately received by the lawyers and you will definitely get a call back!
Also, in order to receive your free chargeback instructions, you will need to confirm your subscription to the newsletter. To do this, you will receive an email and then, after you have confirmed the newsletter, you will receive the instructions in your mailbox.