ZT Global - crypto exchange with its own currency, works with API, launched its own mobile application. Bonuses up to 40% from deposit.
Cryptocurrency exchange
Official website
Social media
Date of foundation

2018

Head Office
Types of support
Languages

English, Chinese, Turkish, Vietnamese, German, Korean

Founder

Glory Global Technology Limited

The owner of the company

Glory Global Technology Limited

Minimum entry amount
Maximum input amount
Minimum withdrawal amount

Verified

Cryptocurrency

From 0.001 BTC
From 1 CNT
From 1 ETC
From 1 VAS
From 20 XRP

Unverified

Cryptocurrency

From 0.001 BTC
From 1 ETC
From 1 CNT
From 1 VAS
From 20 XRP

Maximum withdrawal amount
Exchange Commission

Trade Commission:

0.2

% for maker /

0.2

% for taker

Withdrawal fee:

0.0005

BTC /

0.03

ETC /

0.01

CNT /

0.1

VAS /

0.1

XRP

Terminals

Author's platform

Age restrictions
Trading volume per day
Number of cryptocurrencies
Number of trading instruments
Margin Trading

Traders, through the terminal can set the amount of margin when trading. A separate margin account is set for each currency. The BTC margin account is separated from the USDT margin account

Leverage

Until 1:100

After registration, when you enter the terminal, the ETF tab displays active tokens with leverage and the amount of available leverage

Tokenized assets
Free Demo Account
Types of accounts
Execution of orders

Market orders, Limit Orders, Take Profit Orders

Methods of replenishment

Cryptocurrencies

Withdrawal methods

Cryptocurrencies

Account currencies

Cryptocurrencies

Types of cryptocurrencies

BTC, ZTB, TRY, ETC, XRP, LTC

Mobile applications
Trader training

Blog and background information, educational articles on social networks

A way to store cryptocurrencies

Cold:

yes

Cryptocurrency is stored on a deposit connected to the account

Fiat accounts
Scalping
Stop Loss and Take Profit Function

Set by the trader when trading, automated trading is available.

Exchangeability for fiat currencies
Terminal capabilities

Software installation, permanent display of statistics, price movement charts, automatic trading

Analytics

Trading and order history of the user

Basic verification

Through a link sent to the specified email address

Extended AML verification

KYC (passport, passport or driver's license. Photo with document (selfies). Proof of address (bank statement, utility bill, etc.)

Regulatory laws

International data protection law

FATF (Financial Action Task Force)

API
Bonuses
Affiliate Program

Registration

Up to 68% commission on the amount of referral contribution

Benefits

Relatively low commission

Round-the-clock deposits and withdrawals

Useful additional services

Large selection of cryptocurrencies and currency pairs

There is a mobile app and a desktop version

Disadvantages

The portal is not translated into Russian

Company requisites

Legal name:

Glory Global Technology Limited

Overall assessment
Date of update

17.02.2023
Subscribe to this company
ZT Global is this a scam? Reviews and description
Cryptocurrency exchange
ZT Global
works remotely, without a physical address, opening new representative offices in Asian countries. The company offers: bonuses, promotions for newbies and regular clients, more than 500 currency pairs, a huge choice of traded currencies, training, cloud storage, additional services for investors.
Technical features: own terminal, mobile application, software for computer, API. To understand whether you can trust the Asian exchange cryptocurrencies ztb.im, let's take a closer look at the company's services and work algorithm.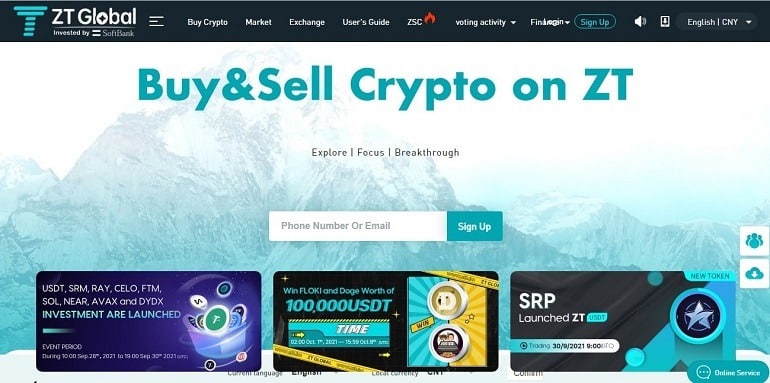 Why ZT Global?
Cryptocurrency exchange ZT Global is registered in the Seychelles. One of the main advantages of the portal is the number of currencies and currency pairs traded on the platform ztb.im. The company has been operating since 2018, developing and opening new remote branches. Now the portal has a large number of users, and branches have been opened in Korea, Japan, Singapore, Germany, Estonia, Taiwan, and other countries around the world.
The exchange offers its clients: a terminal and a mobile application, more than 500 currency pairs for trading, unified low trading commissions, a detailed help desk, an intuitive trading platform interface and a large selection of assets. ZT Global works with investors, leading partner: SoftBank Group (UK). Bonuses and promotions will make working on the crypto exchange more profitable for newcomers and regular partners.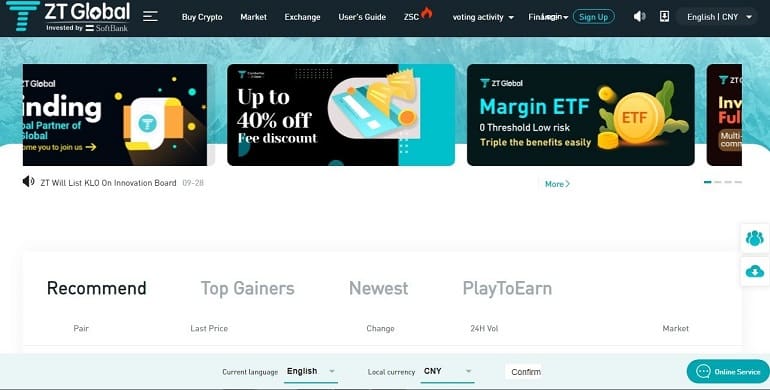 How to exchange cryptocurrency on the ZT Global platform?
The exchange works with 200 known currencies. The exchange is possible through a personal account after registration and confirmation of the account. Before you start trading, you need to select your currency and currency pair, which you are going to trade. On the page of buying or selling assets you can immediately see the current rate and make a purchase or sell assets.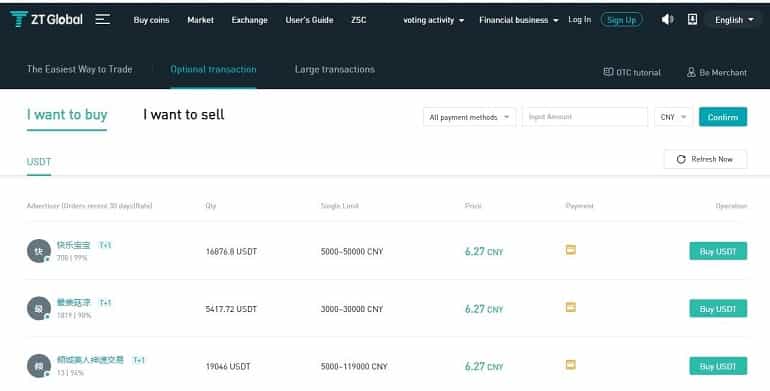 Verification on the ztb.im platform
To start bidding, you need to register on the website ztb.imby entering all contact information and open a personal account. To make registration faster, the company has prepared access to most pages and to download the application through QR-code links. All users after registration are verified, it is necessary to get access to all resources of crypto exchange. After filling in all the fields it is necessary to choose the authorization link, add passport data and upload photos of the documents, when the photo upload is confirmed, it will only be necessary to take selfies with your passport or ID.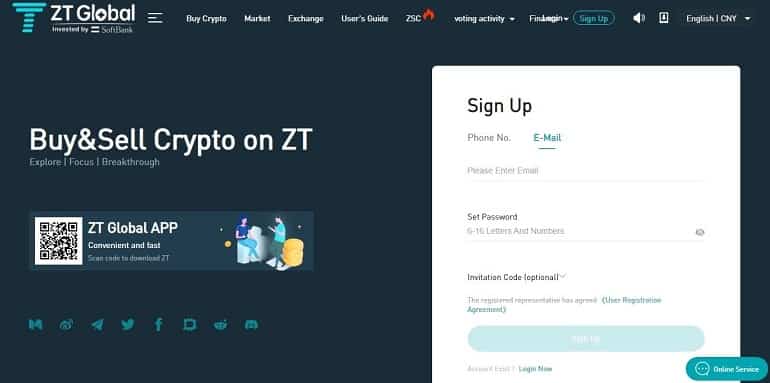 Deposit and withdrawal
Exchange does not support the service of exchanging fiat money for cryptocurrencies. Withdrawal of earnings and deposit is made through cryptocurrency wallets clients.
Cryptoexchange Commission
ZT Global charges a transaction fee: 0.02% for any transaction and any cryptocurrency.

How do I get a discount on commissions?
Today there are no discounts on withdrawal fees, but there are depending on the current promotion.
Withdrawal fees
The only currency with which transactions are not subject to commission is ZT, the company's cryptocurrency. In all other cases, the commission depends on the choice of asset. For example: ETC - 0.03% With a minimum output of 1 unit.
ZT Global Bonuses
The company has a loyalty bonus program for regular customers and other seasonal offers. All information about current promotions is available on the home page or in social networks and blogs.
Bonus Program
Regular customers will be able to get a discount on commissions of up to 40% depending on the level in the program. The level can be increased by increasing the amount of cryptocurrency that is traded.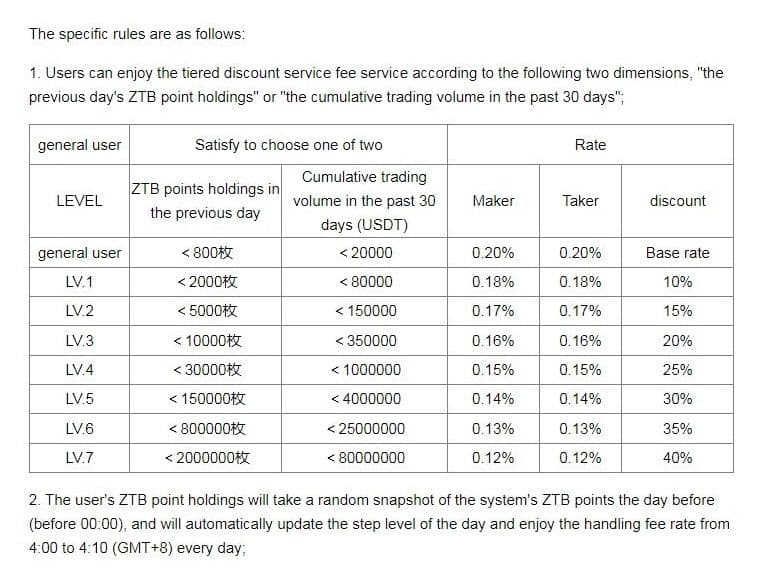 Affiliate Program
ZT Global works with partners and investors. After registration and authorization on the platform, you need to select the field to register as a member of the referral program and receive a link to be embedded on the site. Each participant will be able to receive up to 68% of commissions from the amount of the referral's contribution.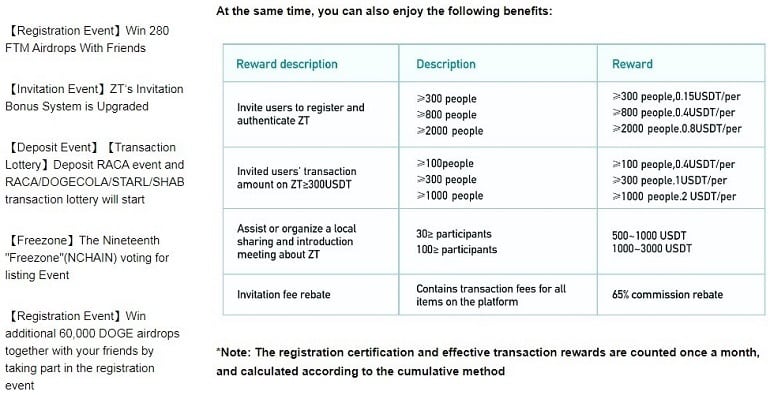 Special offers for investors
The Exchange has opened a deposit service. Investments at a certain percentage. The amount depends on the selected currency, on average - 3-5%.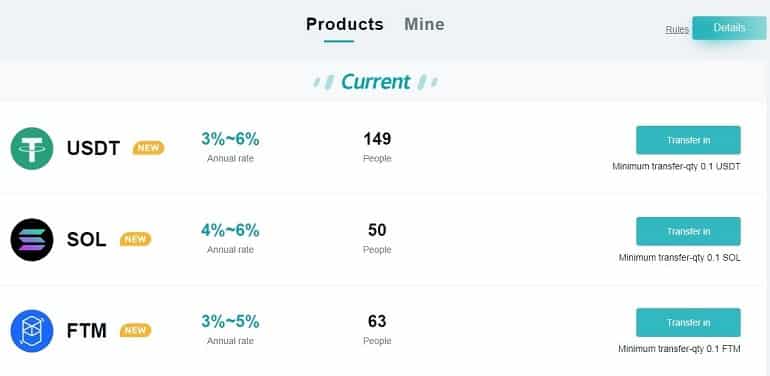 Complaints about ztb.im
In the Russian-speaking segment of the Internet there are no reviews of the company's work. Neither positive nor negative. On English-language review sites there are also practically no reviews, either positive or negative.
If there are any complaints about ZT Global, we'll be sure to post on social media. Sign up so you don't miss anything!
Please keep yourself informed about news and complaints. We copy the most valuable information to social networks, so please sign up!
Regulation of ZT Global crypto exchange
The company operates remotely, registered in the Seychelles. On the website ztb.im There is no information about the legal address, licensing, or management of the organization.
ztb.im User Agreement
When registering on the exchange portal, customers agree to the user agreement. A standard legal document. Like everything else on the site it is not translated into Russian.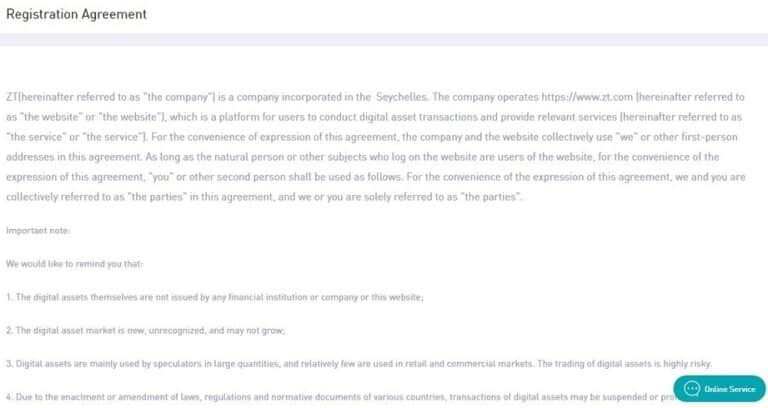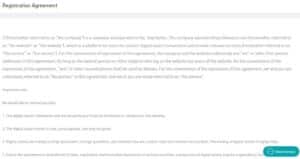 The contract has a separate clause for the inaccessibility of credit cards as a means of payment on the portal.


The maximum amount of compensation that can be paid by the company in case of violation of the rules, technical failures and other reasons cannot exceed the amount of client's transactions for three months of trading. The agreement concerns mainly legal aspects of the portal operation. There is a forum and a help center for solving technical questions.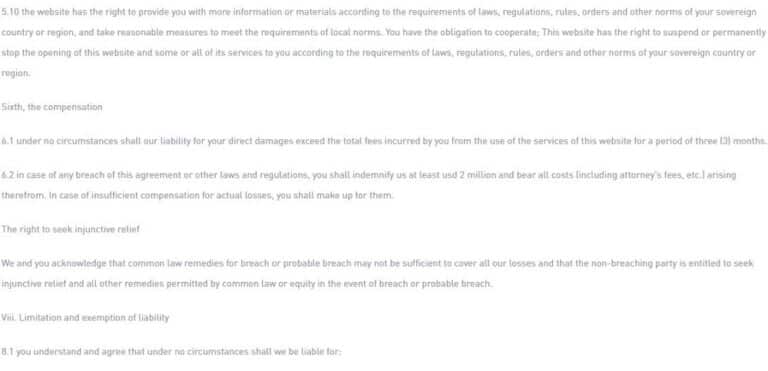 Customer Service
There is a help center on the site to support users. It is possible to ask a question via the feedback form and chat. Exchange clients communicate by leaving messages for the support service on the forum or via social networks.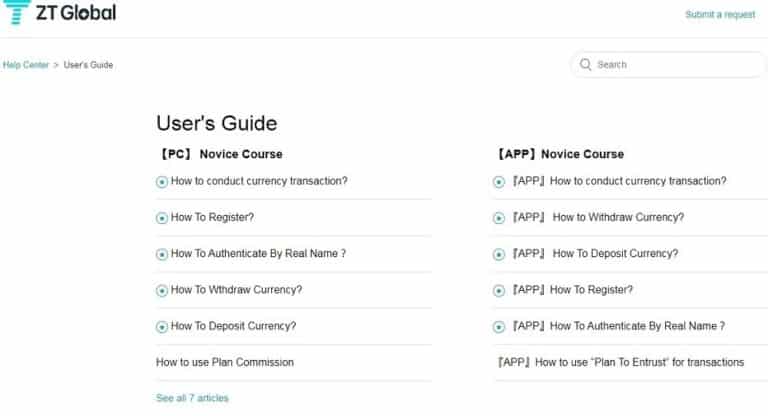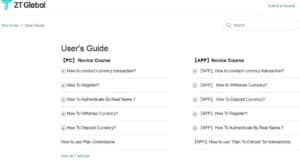 Is ZT Global a Scam?
ZT Global - is not a scam. The company has developed and launched a high-security cryptocurrency trading platform. In addition to exchanging and trading, the ztb.im team runs a number of related blockchain services, including: cloud services, a training platform, an idea lab, deposits, and other projects.
Pros: more than 200 cryptocurrencies, ZT's own assets, relatively small commission, a large selection of currency pairs, mobile application, additional services, bonus program. No complaints about the work of the exchange. But the portal is not russified, some pages are available only in Chinese. The data is quickly updated and work is being done on the translation. The company maintains a financial blog and social networks, where they publish detailed information about new developments and promotions.
Conclusion
Another plus. ZT Global, is a service of receiving passive income by investing in the work of the portal. There is a referral program. Exchange is focused mainly on Asian countries, but developing, moving towards European markets. Support service and forum work around the clock. Ztb.im doesn't work with fiat currencies, but for investors it is possible to transfer money from bank cards without any problems.
No reviews yet, be the first!
The company in the ratings
Robots for cryptocurrency
Activity
New

0

Resolved

0

Not resolved

0
New companies on the site