CBX is a crypto exchange for trading digital assets that provides many tools. It offers a simple platform and mobile app, institutional account creation and OTC trading.
Read completely
Cryptocurrency exchange
Official website
Social media
Date of foundation

2018

Head Office
Types of support
Languages

English, Chinese, Spanish, German, French, Russian, Portuguese

The owner of the company
Minimum entry amount
Maximum input amount
Minimum withdrawal amount

Verified

Cryptocurrency

From 0.002 BTC
From 0.01 ETH
From 0.01 LTC

Unverified

Cryptocurrency

Unavailable

Maximum withdrawal amount

Unverified

Cryptocurrency

Unavailable

Exchange Commission

Trading commission:

0.2

% for taker /

0.1

% for maker

Withdrawal fee:

0.002

BTC /

0.01

ETH /

0.02

LTC

Terminals

Author's platform

Age restrictions
Trading volume per day
Number of cryptocurrencies
Margin Trading
Tokenized assets
Free Demo Account
Types of accounts
Execution of orders

Limit Order, Market order

Methods of replenishment

Cryptocurrencies

Withdrawal methods

Cryptocurrencies

Account currencies

Cryptocurrencies

Types of cryptocurrencies

BTC, ETH, LTC, EOS, ZEC, NEO, XRP, ETC, USDT, etc.

Mobile applications
Trader training
A way to store cryptocurrencies
Fiat accounts
Scalping
Stop Loss and Take Profit Function
Exchangeability for fiat currencies
Institutional account

Opportunity to invest and receive favorable offers on investment projects

Adding a coin to the listing

Ability to apply to add your coin to the exchange

Basic verification

Confirmation by email or cell phone number

Extended AML verification

For intermediate level connect 2FA, for reliable and high level upload your ID card and your photo

Regulatory laws

International data protection law

FATF (Financial Action Task Force)

Legislation in England and Wales

API
Affiliate Program
Benefits

The largest crypto exchange in the Middle East

Support for multiple blockchain assets

High speed of transaction processing

24/7 multilingual support

Intuitive trading thanks to API V3

High level of asset security

The first crypto exchange that implemented OTC on AED

Adding Your Coin to the Exchange Listing

Disadvantages

A small selection of cryptocurrencies

Company requisites
Overall assessment
Date of update

20.02.2023
Subscribe to this company
CBX is this a scam? Reviews and description
CBX - a digital asset trading platform headquartered in the UAE. In addition, the company has operating groups in the U.K., Canada and Asia-Pacific. Crypto Exchange offers a platform in a web version and a mobile application, creation of an institutional account, over-the-counter trading. To find out if it is safe to use the service, we studied its operation and found out if CBX is a fraudulent scheme.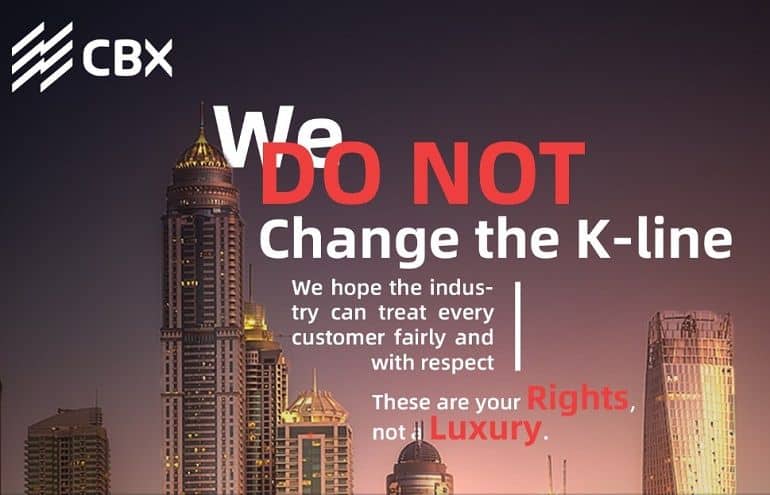 Why CBX?
CBX is the first crypto exchange to introduce OTC (over-the-counter trading) on AED (UAE dirhams). Currently, the company trades daily cryptocurrency worth more than $20 million and is considered the largest exchange in the Middle East. It supports several blockchain assets, including BTC, ETH, EOS, ZEC, NEO et al.
The service provides around-the-clock user support 7 days a week. This ensures that user problems are resolved immediately. У CBX has its own mobile app where users can deposit, withdraw and view reports on mobile devices. It can be used to register an account and go through basic KYC procedures.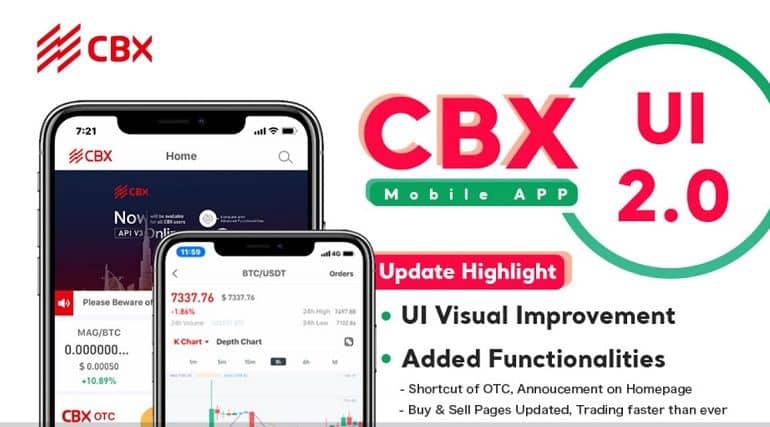 To ensure a high level of security, CBX uses a combination of two-step verification and notification, storage of funds in hot and cold wallets, and multiple signatures. The exchange monitors the status of wallets in real time. Most deposits are stored offline in an isolated cold vault. Only the amount needed for active cryptocurrency tradingwhich significantly reduces the risks.
An institutional account for legal entities is also available. The Fix API is offered for such users. This is a professional trading API, which makes trading more efficient. Institutional participants receive such benefits:
Instantly respond to support requests and provide an effective solution.
Exclusive investment information. Clients are informed about the latest major projects.
Secure technological backup.
To open such an account, you need to fill out a form in the appropriate section. After reviewing the form, CBX managers will contact you by e-mail. Then you will need to fill in the appropriate information and upload the necessary documentation, after which the answer on the confirmation will come within 3-5 working days.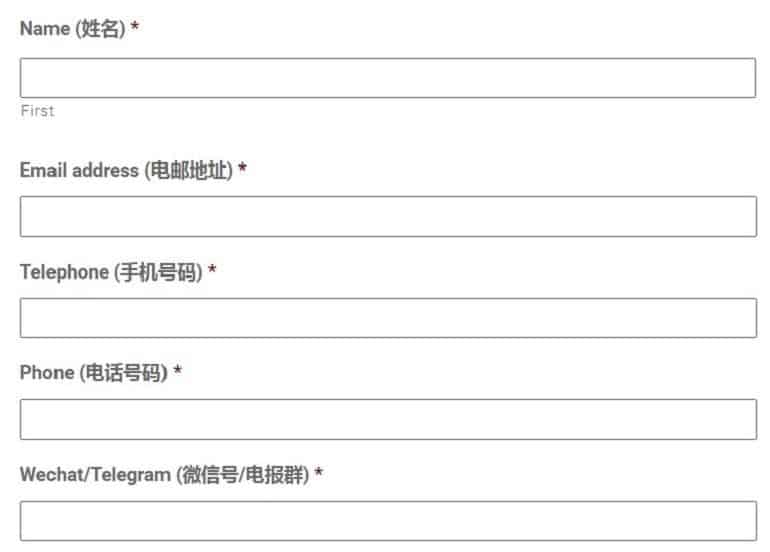 You can also fill out an application to add your coin to the exchange listing. The advantages of the service include:
Intuitive trading. API V3 provides many personalized features and tools for automated trading.
High speed of transaction processing.
Round-the-clock service and multilingual customer support.
Quick KYC Check.
High level of asset security.
A handy mobile app.
How to exchange cryptocurrency on the CBEX platform?
To start trading on the platform cbx.one, you need to register your account. To do this, click the "Start" button in the upper right corner of the browser page (registration via mobile application is also available). In the form that opens, enter your cell phone number or e-mail address (of your choice) and click "Confirmation code". It will be sent to the specified number or e-mail. Enter the verification code and the password you chose. Read and check that you accept the user agreement and privacy statement. Click "Create Account" to complete your registration.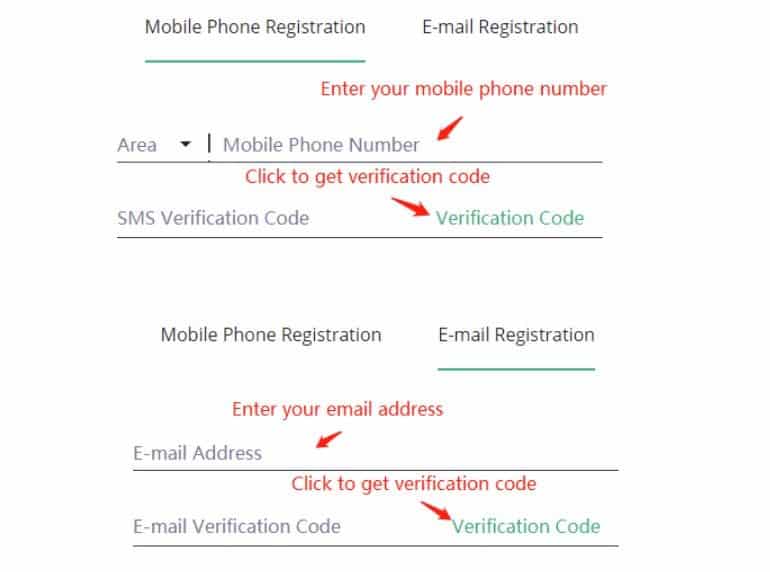 After registration you can go to the "Exchange" section, which opens a trading terminal with charts, order book and the ability to create limit and market orders.

Trading via mobile app is also available. The system works internally and has a proven track record of storing digital assets in a secure secure wallet system. The service helps users find crypto-assets around the world, providing trading opportunities.
Verification on the cbx.one platform
Users are asked to go through the verification procedure. To do this, after logging into your account, hover over the account icon in the upper right corner and click "Identity Confirmation"-"Basic KYC". Have your national ID card or passport ready. Enter your name, title, and document number. Upload your identification documents.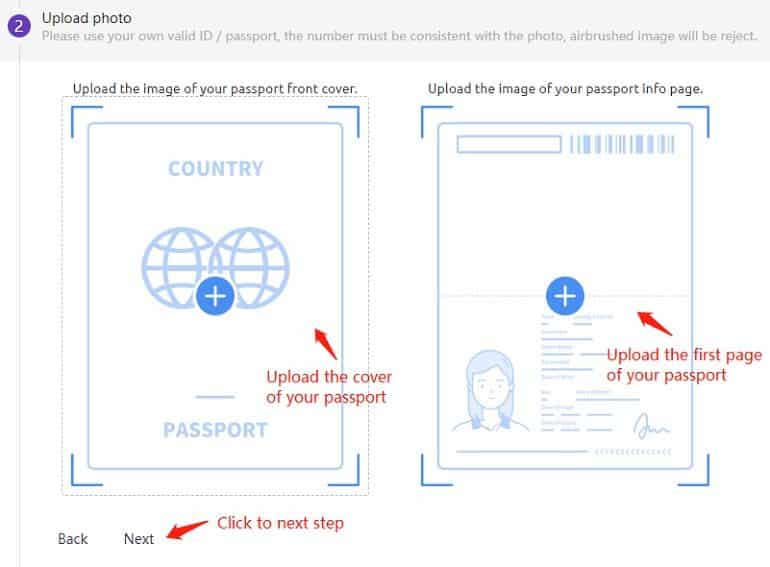 Upload your photo, holding in your hand a sheet of paper with the name of the exchange and the date written on it. Wait for approval. You will receive an email when the verification process is complete. There are several levels of verification, which determine access to different services SeaBeeks:
Low security. User is authenticated by mailbox, but two-factor authentication (2FA) is not connected. Deposits and withdrawals are not available.
Average level. The client has been verified through the mailbox and connected 2FA. At this stage it is possible to make deposits and transactions on CBX. But it will not be possible to withdraw funds.
High level. It requires KYC, after which you can set up a PIN. Deposits and transactions are available.
Reliable level. Enabled the PIN function, which is required whenever a withdrawal is made from the account.

A separate verification procedure is carried out for OTC trading. Such documents and information must be provided to the agent via e-mail prior to the transaction:
A photo of the ID card on both sides.
Photo of the bank card.
Proof of address (certificate of account, temporary residence permit, utility bill, etc., which can confirm the real place of residence).
Screenshot of the details of the transaction on the account of the corresponding bank card for 3 months.
You also need to make a short video, holding your ID card in your hand. During the filming, you need to give your name and say that the source of funds for trading cryptocurrency is legitimate and the assets are not used for illegal purposes.
Deposit and withdrawal
To recharge your account at sibyx.van, log in and press the "Deposit" button. In the form that opens, select the asset you want to add to the balance. Copy the received address or scan the QR code. To withdraw funds there is a corresponding button in the personal cabinet. In the new window, as well as in the case with the deposit, it is necessary to select the currency, to specify the address for withdrawal. There is a maximum amount to withdraw per day. For Bitcoin it is 50 BTC. Also, for each asset there is a minimum amount for withdrawal in the table with commissions. For Bitcoin this amount is 0,02 BTC, for Ethereum and Litecoin - 0.01 ETH and LTC, respectively.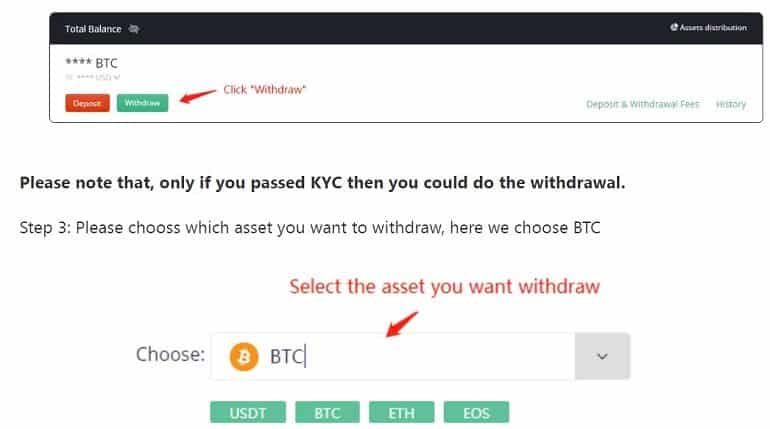 Cryptoexchange Commission
The commission for trading is 0.2% for a toker and 0.1% for a maker. Depositing assets to your account is free of charge. The withdrawal fee depends on the assets: for Bitcoin it is 0.001 BTC, for Ethereum - 0.01 ETH. The amounts for other cryptocurrencies are collected in the table.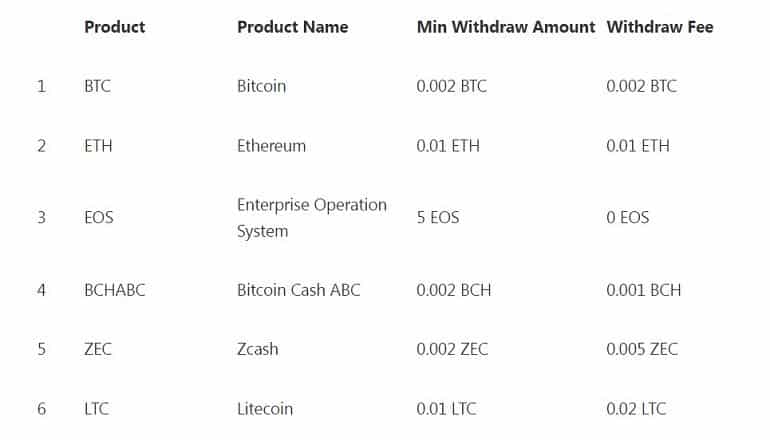 Bonuses sibyx.van
The company has a referral program. There is no information about other bonuses on the site.
Referral program
The platform offers participation in an affiliate program, but there are no details about its terms on the website. To clarify the details, you can contact the technical support of the cryptocurrency exchange.
Complaints about CBX
There are few reviews on the Internet about the exchange, but it is worth studying them. There are positive comments about that the terminal is simple, the level of security is high, the commission is lower than competitors. The disadvantages include a small selection of cryptocurrencies.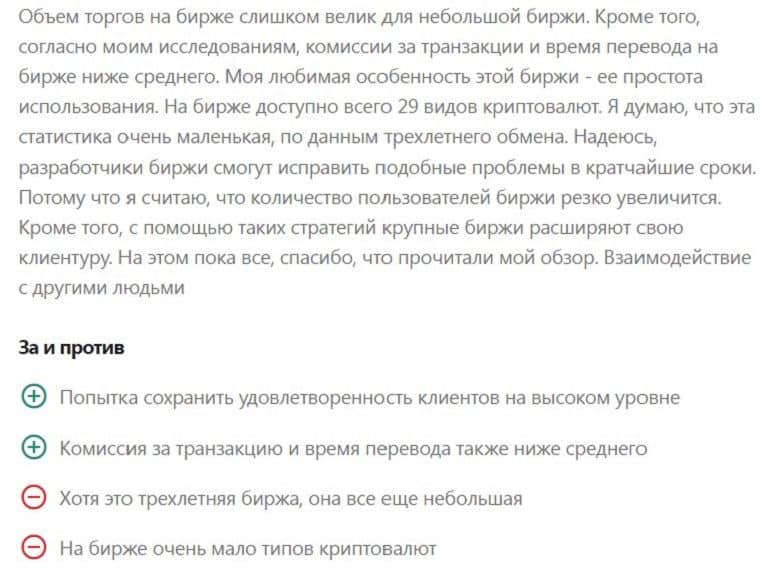 If there are any complaints about CBX, we will be sure to post on social media. Sign up so you don't miss anything!
Please keep yourself informed about news and complaints. We copy the most valuable information to social networks, so please sign up!
Regulation of the CBC crypto-exchange
If you decide to trade cryptocurrency on one of the exchanges, carefully study the information about it. Inquire about the presence of a license and read all the documents that the company has published on its website. If there is not enough information, ask the technical support or look for another option. This way, you can be sure of the reliability of the crypto exchange.
Regulator
The help center has articles with the user agreement and privacy policy. Detailed legal and licensing information is not provided.
cbx.one User Agreement
The document describes the terms of use of the platform services, which are governed by the laws of England and Wales. The administration can change the terms of the agreement at any time. If the user does not like such changes, he is asked to stop using the service. The client must agree that CBX is only an information intermediary platform, not a broker or consultant, and has no obligations in connection with transactions or other decisions.
Only those over the age of 18 can trade on the exchange. The user who registers on the site must comply with the anti-money laundering policy and undergo a KYC check. If personal information changes, the customer must immediately update his account information. Otherwise, he will be liable for damages caused by outdated information.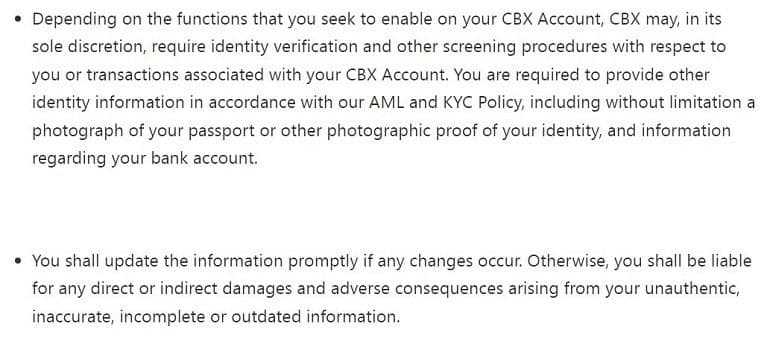 Also, the document describes the terms of creating orders and transactions, the importance of specifying the correct address. The administration reserves the right to limit requests for individual transactions, withdrawals or trading if there is suspicion of fraud.
To ensure the security of the CBX account and the digital assets in the wallet, the exchange may freeze the account or suspend certain functions if it deems it to be at risk. The user may apply to unfreeze the account, but CBX has the right to decide whether to allow such unfreezing.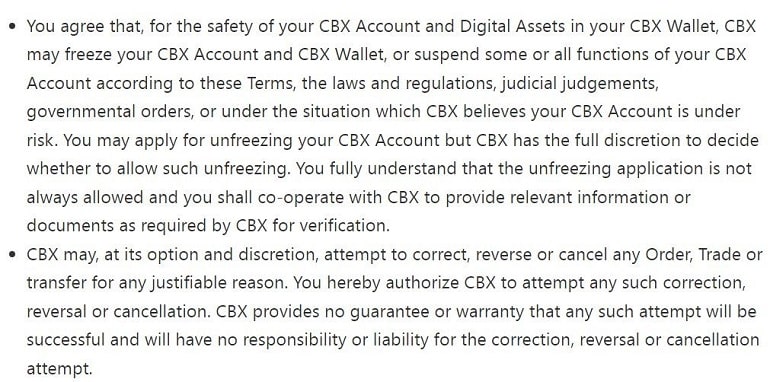 Customer Service
The site has a "Support" section, which contains answers to popular questions and guides for novice traders. You can contact support via Telegram and the company's Facebook and Instagram pages, as well as by e-mail: [email protected] A feedback form is also available.
Is CBX a scam?
CBX - a crypto exchange for trading digital assets that offers a simple platform and mobile app, institutional account creation, and an OTC trading department. Support is available 24/7 and commissions are lower than competitors.
Users like trading on the platform. They note the simplicity of the terminal and the high level of security. Not everyone likes the small selection of cryptocurrencies, but popular assets are there, so it is convenient to trade. Given these facts, we can conclude that CBX is not a scam, but a reliable crypto exchange for trading various digital assets.
Conclusion
CBX - a cryptocurrency exchange headquartered in the UAE with operations groups in London, Canada and Asia-Pacific. It is the first company to introduce over-the-counter trading with the AED. It now trades over $20 million a day in cryptocurrency and is considered the largest cryptocurrency exchange in the Middle East. If you have used its services, leave your review below this review.
No reviews yet, be the first!
The company in the ratings
Robots for cryptocurrency
Activity
New

0

Resolved

0

Not resolved

0
New companies on the site