Young, but dynamically developing crypto exchange is focused on users around the world, including the Russian audience.
Cryptocurrency exchange
Website
Social media
Date of foundation

2014

Head Office

161-165 Farringdon Road, London, United Kingdom, EC1R 3AL

Types of support

Feedback form on the site

Languages

English, Russian

The owner of the company
Age restrictions
Number of cryptocurrencies
Margin Trading
Tokenized assets
Free Demo Account
Types of accounts
Methods of replenishment

Discover, JCB, Mastercard, Neteller, Sepa, Skrill, SWIFT, VISA

Withdrawal methods

Discover, JCB, Mastercard, Neteller, Sepa, Skrill, SWIFT, VISA

Account currencies

EUR, USD, Cryptocurrency

Types of cryptocurrencies

Bitcoin, Litecoin, Ethereum, Tether, IOTA, DASH, etc.

Mobile applications
Trader training
A way to store cryptocurrencies
Fiat accounts
Scalping
Stop Loss and Take Profit Function
Exchangeability for fiat currencies
Basic verification
Extended AML verification
API

https://bitlish.com/ru/api

Affiliate Program
Benefits

Clear, user-friendly and multifunctional interface

Advantageous trading conditions

Support for fiat currencies

High reliability rating and security level of user accounts

Mobile app for iOS and Android

Disadvantages

A small number of trading pairs

Overall assessment
Date of update

27.04.2022
Address
161-165 Farringdon Road, London, United Kingdom, EC1R 3AL
Map
Subscribe to this company
Bitlish is it a scam? Reviews and description
Bitlish Exchange is a new, but successful platform for trading in digital coins. The company is focused on users around the world. It's on the verge of grasping high positions in the European market. For this purpose, today it works hard, offering opportunities not only for trading, but also for profitable exchange of digital currencies.
Certainly, as a potential client of this site, you're eager to know whether it's another scam or this resource enables traders to safely and conveniently work with digital currencies and effortlessly withdraw their earnings. Let's answer this question here below.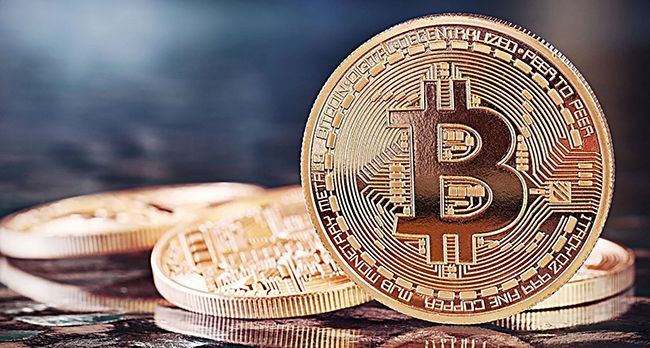 Bitlish has been operating since 2014. It provides a wide range of services for trading in crypto assets. The company has a registration in the United Kingdom, and it actively cooperates with European banks. At the moment, it's crucial for a young, but very promising company to offer its clients maximum opportunities, a comfortable and secure trading platform, profitable working conditions, convenient cryptocurrency wallets, not to mention a fast exchange service. Traders are free to use the site to exchange Bitcoin (make money on Bitcoin's) as well as Litecoin, Zcash, Ethereum, etc for fiat currencies (USD, EUR). As for the most popular currency pairs, they're BTC/USD and BTC/EUR. You can use free wallets to withdraw money. Besides this, the company allows to use bank accounts and credit cards to withdraw earnings.
The company offers traders one of the most profitable commissions among other crypto exchanges. In addition to this, they can count on round-the-clock support, SMS-confirmation of operations, to say nothing of a handy mobile application for the iPhone and Android. It's convenient to work on the site for both beginners and experienced traders. To start trading you can replenish your account with fiat money (USD, EUR). The registration procedure is very simple. Moreover, for accounts and withdrawal of funds up to 200 EUR/250 USD, verification is not required. It's very convenient, isn't it?
Clients can take advantage of Bitlish prepaid. That's a credit card with new opportunities from Visa (virtual and plastic cards of your choice), which automatically becomes pegged to the account in euros. Having converted crypto assets (learn here how to make money on cryptocurrencies) in euros, you can pay with this money in stores. In Europe, you can use this card for purchases without commissions, while in other regions the commission will be 3%. It's also convenient to work on the site absolutely anonymously: both to trade and withdraw money. Despite in this case the withdrawal of earnings is quite limited and the functionality is reduced, you can still trade without registration here. As for the negative nuances, which could be explained by the company's relatively small operational experience, one should mention small trading volumes and a limited number of available cryptocurrencies.
Like many other crypto exchanges, the company takes the security of trading on the site seriously. For this purpose it implemented a two-factor authentication, whitelisted IPs from which you can log into your account, cold wallets, secure SSL connections and round-the-clock anti-fraud monitoring. The official website of Bitlish supports several languages (English, Chinese, etc.), which is very convenient for traders. It offers round-the-clock assistance and support in the user's language.
Replenishment and withdrawal of funds
The Bitlish exchange supports a lot of options to withdraw funds or replenish your trading account, thus proving its focus on the vast audience of traders:
Bank cards (VISA, MasterCard),
Bank transfers,
Electronic payment systems (OKPay, ADVCASH, Yandex.Money, QlWl),
Crypto wallets.
Complaints about Bitlish
There aren't many reviews about the Bitlish exchange on the Internet now, but it's possible to find them. Among positive moments on the thematic forums traders often point to the pleasant design of the site, the convenience of work, low commissions, a rapid registration, quick replenishment and withdrawal of funds, constant addition of new crypto currencies (read here the whole truth about cryptocurrencies).
As for negative moments, traders mention inconvenient limits for verified users, small trading volumes on the crypto exchange and the absence of a referral program. In general, users didn't notice serious downsides in the work of the Bitlish exchange.
Regulation of Bitlish
Bitlish Limited (Bitlish Exchange) has a legal registration in the United Kingdom (the registration number: 9564930), so it follows the legislation of this country. The company guarantees its user protection of their confidential information, reliable and safe trading in digital currencies. It withstands fraud and other criminal activities. The company's clients undergo a serious verification procedure. The provided data is thoroughly checked in terms of security and reliability. All information requested by the company is securely stored, carefully studied, in accordance with AML (prevention of money laundering and support of the fight against terrorism). It's forbidden to provide false data. The company collects personal data along with cookie data for the purpose of examining user actions, for advertising purposes and also to protect other users.
The crypto exchange doesn't guarantee that its work will be stable all the time, since such platforms may be hacked or face force majeure. Therefore, all services are provided as they can be provided at the moment. The company has the right to suspend the activity of any trader if his or her transactions are suspicious or carried out from third parties, if the account endangers security, if the exchange is requested by state and law enforcement bodies. In turn, the user guarantees that he or she fully accepts all possible risks associated with trading, the uncertain status of digital currencies in the future, the irreversibility of transactions within the blockchain technology, and understands his or her responsibility for the passwords given to third parties. Working on the Bitlisch site, the trader also guarantees that he or she won't engage in illegal activities (terrorism, fraud, etc.) and violate the laws of the regulator country.
Read the «Terms and Conditions of Bitlish» on the Exchange website
Read the «Privacy Policy» on the website of the exchange
Get familiar with the «AML Policy» on the website of the exchange
Is Bitlish a scam?
Bitlish is a new and little-known crypto exchange, but it has a serious potential to become a popular trading platform for crypto enthusiasts. Here traders can count not only on profitable trading with digital coins, but also on a rapid exchange of digital currencies in fiat money. Besides this, traders are welcome to make use of free crypto wallets and mobile applications. A pleasant design and intuitive interface of the terminal and the trader's personal office, fast registration and verification, low tariffs on the market – all of this should be considered to be the indisputable advantages of the resource. It undoubtedly makes trading here profitable.
The site of the exchange welcomes traders of various nations. Among the supported languages one should mention English, French, Chinese, Russian and others. Almost all materials are qualitatively translated into the native language of the trader. The same is true for the round-the-clock technical support – it's also provided in all of the supported languages. That's undoubtedly a serious advantage – even a number of leading crypto exchanges can't come up with such a generous offer.  It should be noted that it's important for the company to provide safe trading in digital currencies. Therefore, the following solutions have been implemented: cold wallets, a two-factor authentication, white lists of IP, secure SSL connections, etc. Such measures provide reliable protection of the trader's funds and information. The exchange has a legal registration in the United Kingdom, it strictly adheres to the legislation of this country, which guarantees a certain degree of protection to customers.
You can't find many reviews about this resource on the web now. Apparently, it can be explained by its relatively small popularity and also the availability of similar resources on the crypto market. Nevertheless, some users are currently demonstrating their positive attitude to the website design, low fees, fast replenishment and withdrawal of funds, user-friendliness, a quick registration, not to mention the constant addition of new digital coins. There are also negative comments, which mainly have to do with uncomfortable and unprofitable limits on the withdrawal of money for verified traders, as well as small trading volumes of the crypto exchange, the absence of a referral program. In spite of the fact, the Bitlish exchange doesn't show serious shortcomings in its work today, however it should ponder over the overall quality of its service and options, which would enable it to stand out from its rivals on the crypto market and attract more crypto enthusiasts to the site.
We should note that the company has set a goal to make the purchase of digital currencies very quick and simple around the globe. For this purpose it was geared up towards installing a number of crypto terminals in countries truly interested in its services. These terminal can be conveniently used to purchase a wide array of digital coins. However, considering rather an uncertain status of crypto assets in the world today there might be certain difficulties with further promotion of such terminals. In some countries they can even be dismantled. The company's website still offers up to three options for cooperation on the installation of such terminals, but, considering such an unclear legal framework on cryptocurrencies in many countries no one can say how promising this initiative is.
Should we label this young, but extremely promising Bitlish stock exchange as a scam? Our firm answer is no! It's because the company hasn't shown itself as a real fraudster yet.  It has been successfully operating. It fulfills its obligations to traders. In turn, users note a number of great advantages, including a quick registration, fast replenishment and withdrawal of funds, a convenient trading terminal, crypto wallets and so on. All of this tells that the company is working steadily, providing high-quality services.
Conclusion
Of course, the Bitlish cryptocurrency exchange is not as popular in the market as other similar reputable and well-known crypto trading resources. The platform has a number of advantages, which make trading comfortable. For example, it has come up with a convenient trading terminal, pleasantly low commissions, a quick registration and verification, not to mention the constantly updated list of digital coins, etc. Apart from trading in cryptocurrencies (2018 cryptocurrency forecast), traders can also carry out a profitable exchange of digital coins for any currency of their choice. They can also utilize crypto wallets.
The site is reliably protected from hackers. It guarantees safe trading in digital currencies. It should be noted that the cryptocurrency exchange has great potential as well as decent prospects in the crypto market. On the other hand, it's expected to think over a unique service and attractive offers that would enable it to stand out from other crypto exchanges.
Today the editorial office of the project FraudBroker.com isn't going to label the Bitlish crypto exchange as a scam. However, we are waiting for your real feedback on the platform. It will not only warn against probable problems of the exchange, but also impact its rating on our website.
Robots for cryptocurrency